Times Union: CEO's Tireless Work Ethic Driven by Her Compassion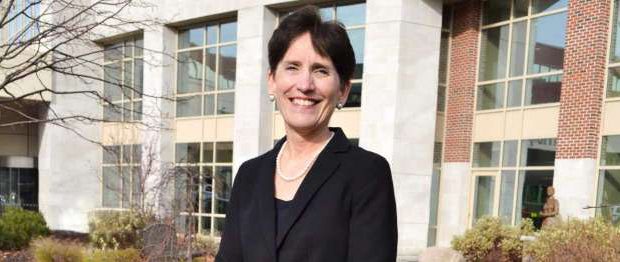 The Times Union published a profile of Virginia Golden, CEO of St. Peter's Hospital and Albany Memorial Hospital. The profile details her recent experience as the spouse of an emergency room patient; her 46-year career with St. Peter's; her mentors; her office, and more.
From the story:
"Ginger is doggedly persistent, very articulate and a critical thinker," said Sister Kay Graber, who recruited Golden to work in quality assurance for nursing in 1979, served as her mentor and promoted her to risk manager.

"She has a generous heart and a caring spirit and she is deeply committed to the vision and mission of the Sisters of Mercy," said Graber, who recently retired after 57 years at St. Peter's and served as chief operating officer and president of the Sisters of Mercy.

…

Along with Graber, Golden's other mentor was Sister Ellen Lawlor, longtime president of St. Peter's who oversaw a sustained period of growth at the hospital. She died in 1994 at 70 of cancer. "I learned from Sister Ellen and Sister Kay how faith can sustain you through incredible challenges," she said.
Click here to see the full story.