Troy Record: Ready to Care: Samaritan Graduates 27 New Nurses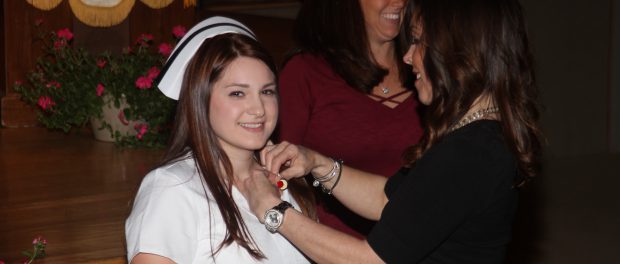 The Troy Record posted a gallery of photos taken at last week's Samaritan Hospital School of Nursing graduation ceremony. The ceremony took place in the Maureen Stapleton Theater on the campus of Hudson Valley Community College.
Of this year's 27 graduates, 25 already have nursing jobs lined up. Eight have accepted staff positions at Samaritan Hospital, and several others are going to positions across St. Peter's Health Partners.
Click here to see the photo gallery.