Times Union: Were You Seen…at the 2019 Salute to Nurses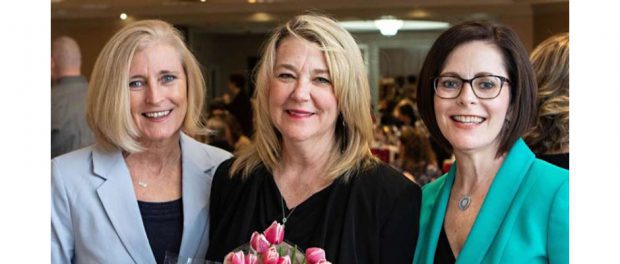 Were you seen at the Times Union Salute to Nurses, sponsored by St. Peter's Health Partners and Excelsior College?
The annual event, which recognizes exceptional nurses from throughout the Capital Region, was held May 10 at the Albany Marriott on Wolf Road in Colonie.
Six St. Peter's Health Partners nurses were honored for nursing excellence at the event.
Two SPHP nurses were named "2019 Nurse of the Year," an honor reserved for just 10 Capital Region nurses:
Marnie Williams, RN, CCRN | Cardiovascular Intensive Care Unit, St. Peter's Hospital
Amy Mundweiler, MS, RNC, CNS, RAC-CT | Education Specialist, Eddy Village Green
Additionally, four SPHP nurses were honored as 2019 Nurse of the Year Finalists, a distinction given to only 16 nurses:
Marcel Cerny, MA, RN, CEN | Patient Safety & Quality Improvement Specialist, Acute Care, St. Peter's Health Partners
Denise Delollo, MSN, RN | Patient Logistics, St. Peter's Hospital
Usman Khan, LPN | Brain Injury Unit, Sunnyview Rehabilitation Hospital
Judy Quinn, BSN, RN, NE-BC | Manager, Emergency Department, Samaritan Hospital
See the full gallery of photos from the event HERE.