WAMC: Albany County reports record daily COVID caseload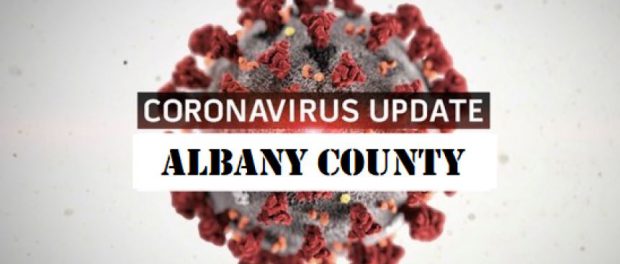 Thea Dalfino, M.D., chief medical officer – acute care for St. Peter's Health Partners, was at a press conference held by County Executive Dan McCoy in advance of the New Year's holiday. He was reporting that 1,003 new positive cases had been identified since the day prior, eclipsing the previous record by 600 cases.
From the story:
McCoy says that there were 15 new hospitalizations since Thursday, with 66 county residents currently hospitalized. The death toll for Albany County stands at 470 since the outbreak began.

Dr. Thea Dalfino is chief medical director of acute care for St. Peter's Health Partners.

"Today, we have 82 COVID patients in the hospital, the vast majority of whom are not vaccinated," Dalfino said. "We have 11 in the ICU, and six, I believe, are on ventilator."

Dalfino, advises anyone exhibiting "mild symptoms" to go ahead and quarantine without being tested.

"We're being overrun right now in our emergency department with patients coming in with very mild symptoms, or some with no symptoms, requesting COVID testing," said Dalfino. "So we're making a plea to the community to please, either get the at home tests, if you can find them, go on the website, to do that. Or go to urgent care and call your primary care providers. Our emergency departments really are for the sickest patients, you know, those with chest pain, shortness of breath, prolonged fevers, severe dehydration, we really want to be able to have that resource available for the patients who absolutely need it."
Click here to listen to WAMC's report.