WNYT: Community Members Raise Awareness for Heart Health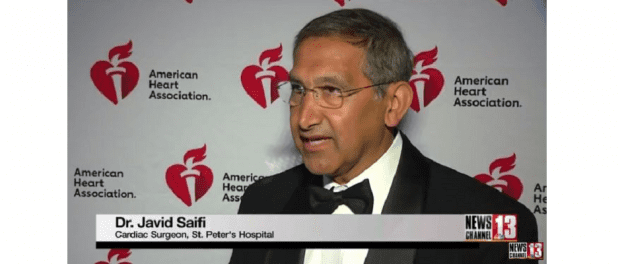 Dr. Javid Saifi, MD, FACS, a cardiothoracic surgeon at St. Peter's Hospital, was interviewed by WNYT at the 2019 Capital Region Heart Ball.
The event, held March 2 at the Hall of Springs in Saratoga Springs, brings together the community's most influential leaders from the corporate, philanthropic, and medical communities to raise funds and promote the lifesaving work of the American Heart Association.
From the story:
"It helps raise awareness because heart disease is one of the most common causes of death in the country," said Dr. Javid Saifi, a cardiac surgeon at St. Peter's Hospital.
Click here to watch WNYT's report.