Saratoga.com: The Big Heart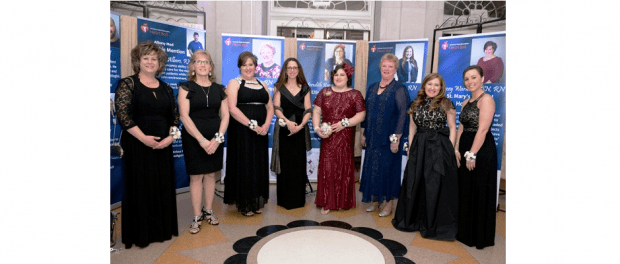 The website, Saratoga.com, published a story on the 36th Annual Capital Region Heart Ball, chaired this year by Michael Finegan, president of acute care at St. Peter's Health Partners.
From the story:
"What excited me most about serving as chair was the opportunity to honor eight cardiac nurses (see above,) whose work is so critical, and who are tireless in their dedication to saving lives and promoting positive patient outcomes. Thanks also to the American Heart Association, which does tremendous work that aligns seamlessly with the mission of St. Peter's Health Partners. I am also proud to be able to help honor Albany County District Attorney David Soares. His story of surviving cardiac disease is inspiring and educational for all of us. We are proud to have cared for him at St. Peter's Hospital."
The event also honored several cardiac nurses from the organization, including Norine Kelsey, RN. Kelsey was awarded the Donald Led Duke Heart Hero Award. Four other cardiac nurses from St. Peter's received honorable mentions: Nichole Berkery, BSN, RN, of St. Peter's Hospital; Robert Dobski, BSN, RN of St. Peter's Hospital; Rita Nelson, RN, PCCN, of Samaritan Hospital; and Paula Romeo, RN, of St. Peter's Hospital.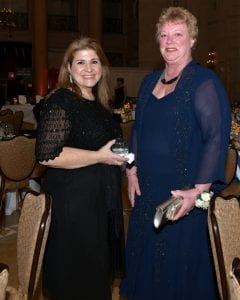 Click here to read the story and to view a photo gallery from the event.