WNYT: Flu Cases Down Across Capital Region in 'Significant' Flu Season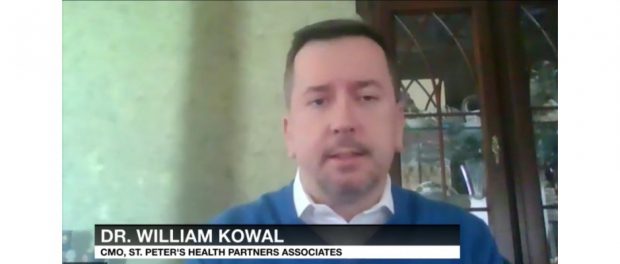 Dr. William Kowal, chief medical officer for St. Peter's Health Partners Medical Associates, appeared on WNYT/NewsChannel 13 to discuss the current flu season.
Although cases are declining, Dr. Kowal warned that the season is not yet over.
From the story:
Dr. Kowal said flu season is improving, but that we are not out of the woods yet — and this is one of the more 'significant' flu seasons we've seen.

"Flu season has improved compared to December when it hit its peak. So in the last couple weeks, there's been a decline in flu cases not only across New York state, but also locally in our practices. It seems since these cases are decreasing week over week, it may continue to decline into next month, but again, flu season can extend into the spring, so we could see a resurgence at any time," Dr. Kowal said.

It's not too late to get your flu shot, as flu season officially runs until April or May, he said.
Dr. Kowal also discussed the recent shortage of children's medication including amoxicillin and pain relief products.
Click here to watch WNYT's report.