WTEN: How to Talk Healthcare Decisions with Loved Ones Facing Illness or Aging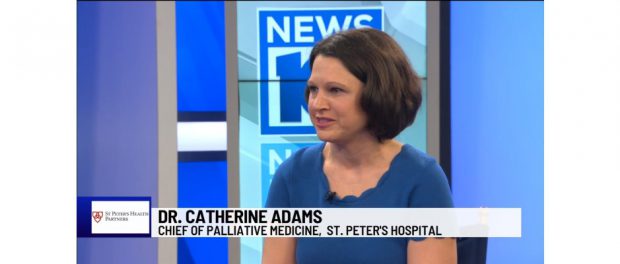 Dr. Catherine Adams, chief of palliative medicine at St. Peter's Hospital, discussed the importance of advance care planning during an appearance on WTEN/News10.
Dr. Adams discussed how to broach the difficult discussion with loved ones who may be aging or facing a serious illness.
Click here to watch WTEN's interview.