WNYT: Ford Makes Thousands of Face Shields for Capital Region Hospitals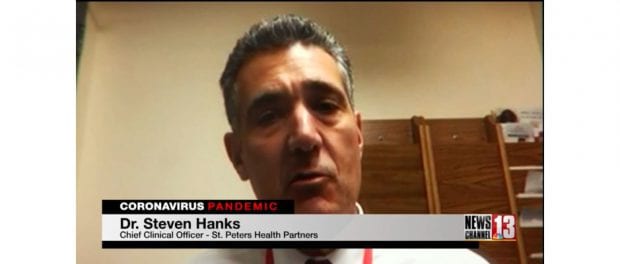 Steven Hanks, M.D., chief clinical officer for St. Peter's Health Partners, spoke to WNYT about the donation of thousands of face masks from Ford. The company has produced 200,000 protective face shields at one of its facilities in Michigan. Of those, 3,000 have been delivered to St. Peter's Health Partners, with up to 30,000 more on the way.
Click here to watch WNYT's report.