LiveSmart: Coronavirus & Self-Quarantine – What You Need to Know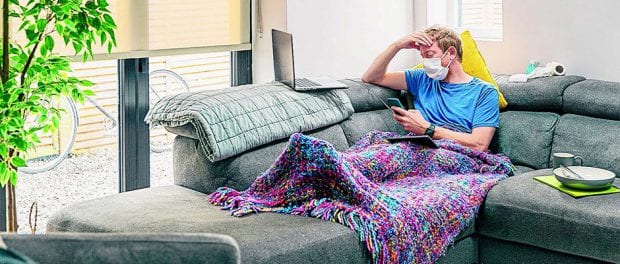 People with upper respiratory symptoms are being asked to self-quarantine at home. In addition, if you have been exposed to the novel coronavirus (COVID-19), you may have already been asked to self-quarantine.
If you've been asked to self-quarantine, here are recommendations from the Centers for Disease Control and Prevention (CDC):
Stay in your own bedroom
Use a separate bathroom, if possible
Don't share dishes, towels or bedding
Restrict contact with pets
You can still live with family and roommates, but to prevent the virus from spreading:
Wash your hands frequently
Wipe-down "high-touch" surfaces, such as doorknobs, tabletops, toilets and phones on a daily basis
If you need to share something with others while in quarantine, wash it thoroughly with soap and water
Avoid visitors
Practice social distancing
Don't leave home except when you need to go to the doctor
The CDC recommends that the quarantine last 14 days to see whether flu-like symptoms develop.
As our community works together to take on the spread of this disease, it is important to understand what you can do to reduce the spread of the virus. The entire team at St. Peter's Health Partners is here for you.
Important Information:
24/7 Hotline: Call the Department of Health Novel Coronavirus Hotline 24/7 at 1-888-364-3065
St. Peter's Health Partners Updates: For important updates, visit www.sphp.com

If You Need a Doctor:
St. Peter's Health Partners Medical Associates: Call Center 518-525-1132
Virtual Visit: Chat with a provider online at www.sphpma.com/access
Find a Provider: Visit www.sphp.com or call 1-877-525-2227

Due to the nature of the outbreak, information is rapidly changing. Please visit the CDC website for updates at www.cdc.gov