WNYT: Health Beat — Colorectal Cancer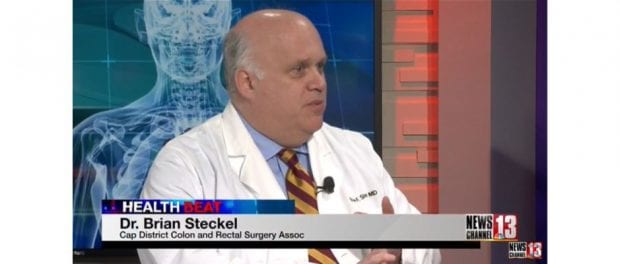 Brian Steckel, M.D., a surgeon with Capital District Colon & Rectal Surgery, appeared on WNYT's Health Beat with Benita Zahn to discuss symptoms of colorectal cancer as well as screening methods for the disease and available treatments.
March is Colorectal Cancer Awareness Month.
Click here to watch WNYT's interview.