WNYT: Health Beat Live – COVID-19 Vaccines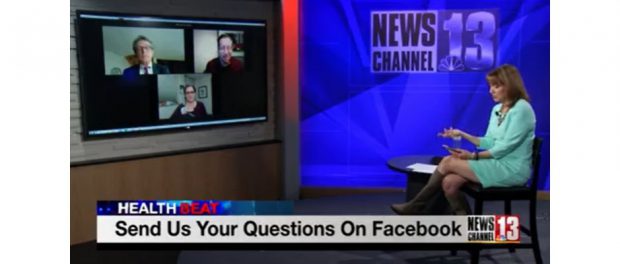 Alan Sanders, M.D., chief medical officer for St. Peter's Health Partners Acute Care, participated in a panel discussion on COVID-19 vaccines during a special edition of WNYT's Health Beat segment, broadcast live on Facebook. Dr. Sanders discussed the efficacy of the different vaccines, including the new Johnson & Johnson vaccine, transmission possibilities post-vaccination, and other related topics.
Click on the video below to watch the broadcast.