WNYT: Heart Surgery Patients Reunite with Lifesaving Doctors at St. Peter's Hospital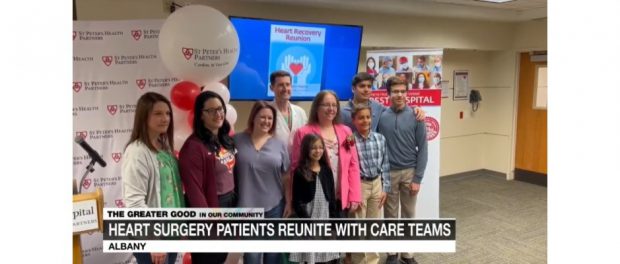 WNYT/NewsChannel 13 aired a story on the Heart Recovery Reunion held May 25 at St. Peter's Hospital. The event reunited heart surgery patients Marija Sebastian of New Jersey and Barbara Echtner of Middleburgh, with their care teams.
The report, which featured interviews with Sebastian and cardiologist Dr. Colin Hirst, was part of WNYT's "The Greater Good in our Community" segment.
Click here to view the story.