WNYT NewsChannel 13: Health Beat: HPV Outreach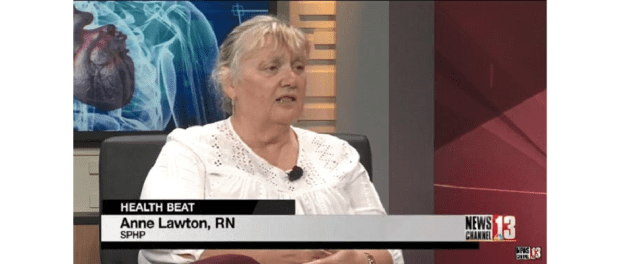 Anne Lawton, RN, community outreach nurse for St. Peter's Cancer Care Center, appeared on WNYT's Health Beat with Benita Zahn to discuss HPV-related cancers. The two talked about efforts by St. Peter's Health Partners to educate healthcare providers on these cancers and preventative care, including the HPV vaccine.
St. Peter's Health Partners, along with Capital District Physicians' Health Plan, the American Cancer Society, the New York State HPV Coalition, and Women's Cancer Care Associates, recently held a panel discussion and educational program for healthcare providers to discuss ways to prevent HPV.
To watch WNYT's story, click here.