WNYT: Hospitals Providing Safe Spaces to Help Sex Abuse Victims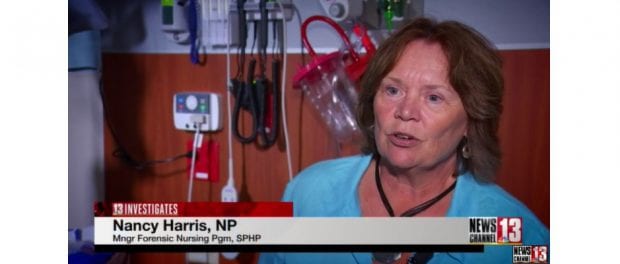 WNYT's Benita Zahn interviewed Nancy Harris, NP, NYSAFE, SANE-A, SANE-P, manager of the forensic nursing program for St. Peter's Health Partners (SPHP), for her report on the effects of the #MeToo movement. Harris discussed how programs like the forensic nursing program at SPHP are working to make hospitals a more welcoming and supportive environment for victims of sexual abuse.
From the story:  "A lot of times, the patients feel that people aren't going to believe them," said Nancy Harris, NP, manager of the Forensic Nursing Program at St. Peter's Health Partners.
To change that perception, a growing number of hospitals now employ sexual assault nurse examiners, or SANE for short. Their mission is to make sexual assault victims see the hospital as a safe place for care and support.

"It starts from the moment that they're met at the front door on how, you know, once they feel that they are empowered to be able to come in and get the care that they deserve, it helps with their healing," said Harris.