WNYT: Latham Man's Obituary Urges Smokers to Quit While They Can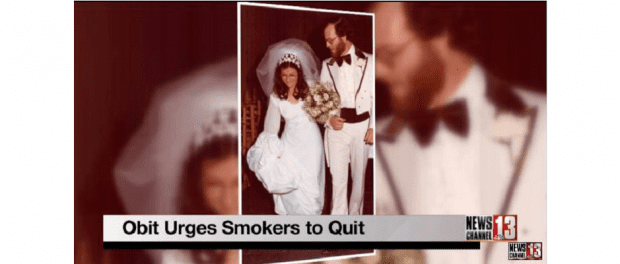 Jeanie Orr, community engagement coordinator for Capital District Tobacco-Free Communities, a grant-funded program of St. Peter's Health Partners, was interviewed by WNYT for a story about a Latham man who recently died from lung cancer. The man, 66 year-old Geoff Turner, wrote an obituary for himself, warning readers about the dangers of smoking and encouraging smokers to quit.
From the story:
An expert at Capital District Tobacco Free Coalition said more personal messages, like Geoff's, can be extremely effective in motivating people to quit.

"It's been shown that those ads had a great impact on people calling quit lines and trying to quit," Capital District Tobacco Free Coalition Community Engagement Coordinator Jeanie Orr said. "So I would imagine that this would also have that kind of impact and I hope so because it's really difficult for people to see that tobacco use is still a big problem. A lot of people think 'Oh it's solved everyone knows smoking is bad,' yes he knew that smoking was bad and yet he had a really difficult time quitting."
Click here to watch the WNYT report.