WNYT: New Albany Spot Helps Teach New Moms About Breastfeeding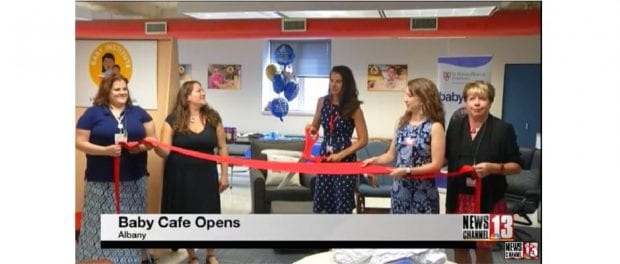 WNYT aired a story on the ribbon cutting held for the nation's newest baby café. The St. Peter's Health Partners Baby Café at the Baby Institute offers pregnant women and breastfeeding moms a comfortable environment in which to learn about breastfeeding.
Click here to watch WNYT's coverage.