St. Peter's Hospital Celebrates World Breastfeeding Week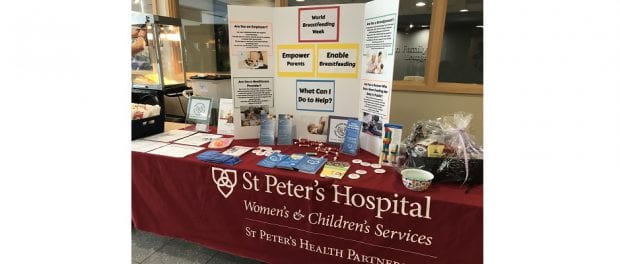 St. Peter's Hospital recognized World Breastfeeding Week on Aug. 2 and Aug. 5 with educational tables set up along Main Street. Staffed by the Women's and Children's Services Department and staff from Whitney M. Young, Jr. Health Center, the tables offered nutrition notes for breastfeeding moms, healthy hints for moms-to-be, gift basket raffles, and popcorn. A lactation specialist and peer counselor were also there, answering questions and offering lactation advice.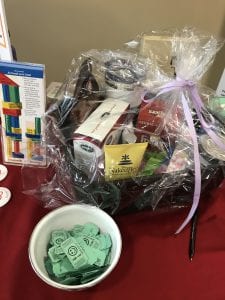 World Breastfeeding Week is celebrated globally every year from August 1 to August 7 to encourage breastfeeding and improve the health of babies around the world. This year's theme is "Empower Parents. Enable Breastfeeding."
As the first hospital in the Capital Region to receive Baby-Friendly designation, St. Peter's Hospital has set the bar high when it comes to encouraging new mothers to breastfeed. Considered the gold standard in maternity care, the Baby-Friendly designation means that St. Peter's offers an optimal level of care for breastfeeding mothers and their babies. The hospital encourages skin-to-skin contact between the parent and baby within the first hours of the baby's birth; breastfeeding within the first hours of the baby's birth; and rooming-in for newborns. These efforts aim to encourage women to successfully initiate and continue breastfeeding their babies.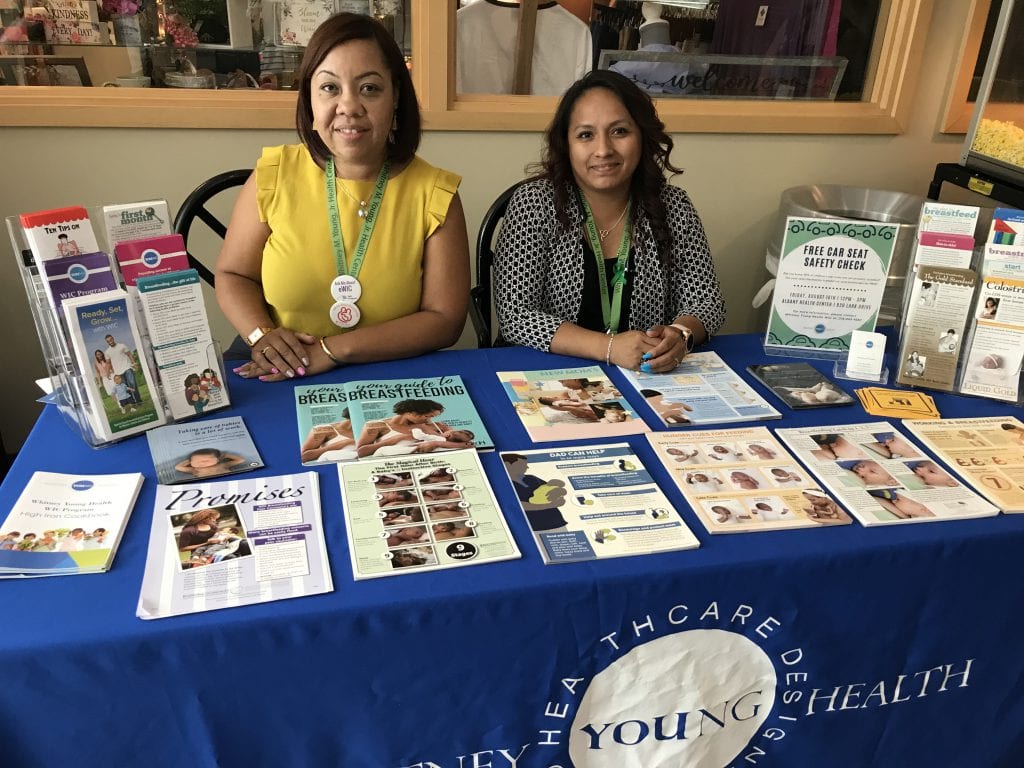 For more information on lactation and breastfeeding support services at St. Peter's Hospital, call 518-525-1400.