WNYT: St. Peter's Health Partners Celebrates 20,000 Robotic-Assisted Surgeries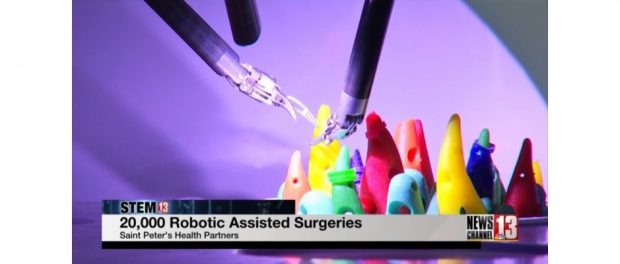 WNYT interviewed James K. Reed, M.D., president & CEO of St. Peter's Health Partners, for its story on the health care system's 20,000th robotic surgery milestone.
From the story:
These minimally invasive robotic surgeries began back in 2004 using a computer enhanced Da Vinci Surgical System.

The system allows surgeons to see in 3D, so they can perform operations with extreme precision.

There are only 26 health systems worldwide that have achieved this same accomplishment.
Click here to watch WNYTs report.