WNYT: New ALS Drug Could Soon Come to the Capital Region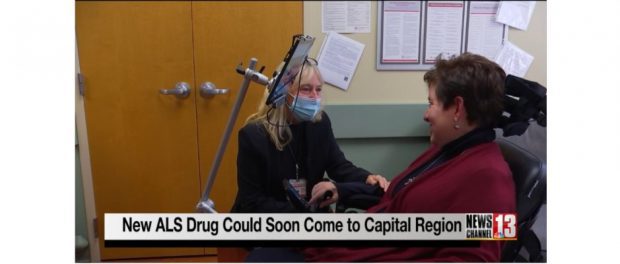 The FDA has approved a new drug designed to slow progression of amyotrophic lateral sclerosis, or ALS.
Karen Spinelli, RN, operations manager at St. Peter's ALS Regional Center, discussed the hope this new treatment is giving patients and their families during an interview on WNYT.
From the story:
People with ALS lose their ability to walk, talk, eat and eventually breathe.

More than 5,000 people are diagnosed every year.

The average life expectancy is two to five years.

There have been movements to raise awareness. You probably remember the "Ice Bucket Challenge" in 2014. People from all over the world were dumping buckets of ice water on their heads, and committing to donate money. Many of us here NewsChannel 13 took part. That challenge helped raise about $115 million.

The money has helped fund a new ALS drug. It's called Relyvrio.

It was just approved by the FDA, after a single, relatively small study, showed it slowed progression of this horrific disease.

The downside, could be the very high cost, which could be more than $100,000 per person each year. It's still unclear what would be covered.

The St. Peter's ALS Center took the first steps on Tuesday to finding out how to bring the drug here.
Former Troy Police Chief John Tedesco, a patient of St. Peter's ALS Regional Center, was also interviewed for the story. He discussed his fight with ALS and shared advice for others battling the disease.
To hear his comments and to watch WNYT's full report, click here.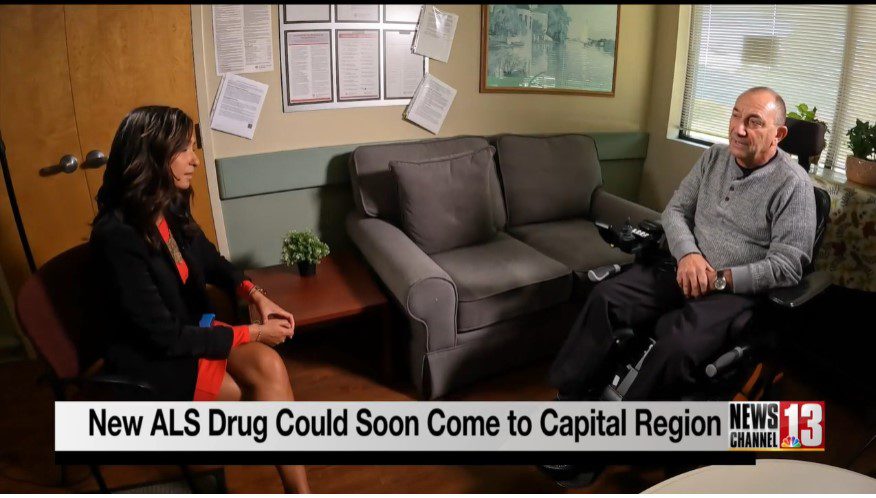 The St. Peter's ALS Regional Center is hosting its 21st annual Walk to Strike Out ALS on Sunday, October 16, at 11 a.m. in the Saratoga Spa State Park. For more information: https://www.walktostrikeoutals.org/.