LiveSmart: Strangulation as a Weapon – A Danger to the Individual and the Community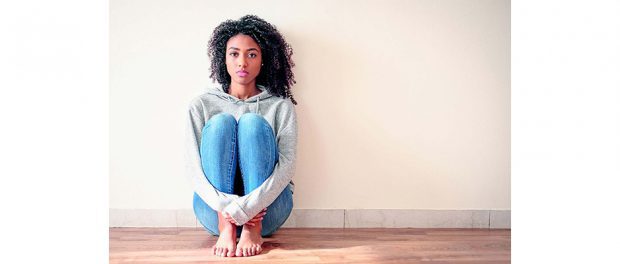 [This story was written by Grace I. Coons, MSN, RN, FNP-BC, PSANE, NYSAFE, IPVNE, SANE-A, SANE-P, supervisor of the Forensic Nurse Examiner Program, St. Peter's Crime Victim Services.]
Last year, the case of Gabby Petito – the young woman killed by her fiancé while they were on a cross-country trip – caught the nation's attention. Although this one case made national news, sadly, domestic violence is more common than one would hope and oftentimes goes unreported.
According to the U.S. Department of Health and Human Services, 1 in 3 women and 1 in 4 men are survivors of physical abuse in their partnership. There are many ways for an intimate partner to control another person; some emotional, some physical. When discussing physical control tactics, strangulation is often one of the most extreme. Strangulation is a red flag, an indicator of potential lethality, and a major public health concern.
Strangulation can cause symptoms both during and after the incident. By causing a disruption in blood flow to and from the brain, as well as impacting the ability to breathe, strangulation can lead to serious symptoms, including loss of consciousness and bowel/bladder control.
While strangulation may not result in any visible injuries, that does not mean the action was "not that serious." When there are no visible injuries, like bruises or scratches, survivors may be reluctant to seek help, often thinking they will not be believed. The reality is immediate evaluation at an emergency department is vital, as strangulation can cause damage to the delicate structures within the neck that are not externally visible. These injuries can result in death, even days later.
Standard of care for cases of strangulation requires a medical assessment of the patient, including a CT angiography of the head and neck to rule out significant potential injuries. Pregnant women should seek immediate medical evaluation as strangulation can precipitate miscarriage.
When a patient in one of St. Peter's Health Partners' emergency departments presents as a survivor of strangulation, they are entitled to see a forensic examiner. In addition to formal medical training, our forensic examiners undergo specialized training on how to evaluate a patient post-strangulation. The importance of a forensic exam after strangulation and/or a domestic violence incident can be lifesaving. It is also an opportunity to develop a safety plan.
Strangulation has many associated risks to the survivor and the community. Those who use strangulation as a weapon are likely to do it again, with increasing severity over time, and more likely to use other lethal forms of force on their partner/other individuals. Men who have a history of strangling women are a considerable threat to law enforcement, responsible for up to 75% of the murders of officers killed in the line of duty. Moreover, an individual who is strangled is 750% more likely to be murdered by their partner.
The Forensic Nurse Examiner Program is part of St. Peter's Crime Victims Services. It is available 24/7 at any St. Peter's Health Partners emergency department to provide immediate evaluation of crime victims; this service does not require a police report.
If you or someone you care about is feeling the effects of vicarious trauma, free and confidential services are available by calling our 24-hour hotline at 518-271-3257. For more information about Crime Victim Services, please visit our website at sphp.com/crimevictimservices.