WNYT: Samaritan Hospital celebrates employee who's worked there 60+ years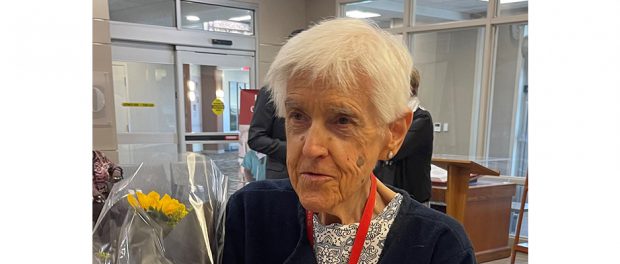 WNYT/NewsChannel 13 picked up a story we shared on our social media feeds about Catherine Mangione, a registration associate at Samaritan Hospital, who celebrated her 60th year with SAM in 2023!
As Samaritan Hospital celebrates its 125th anniversary this year, numerous colleagues are also celebrating significant milestones of years of service. But Catherine has them all beat! Catherine started working at Samaritan Hospital on March 11, 1963 and has spent her entire 60+ year career in patient registration/patient access. When asked, she indicated she has no plans to retire any time soon – thank you for your service, Catherine!
Click here to view the story.