WNYT: St. Peter's Ranked Best Hospital in Capital Region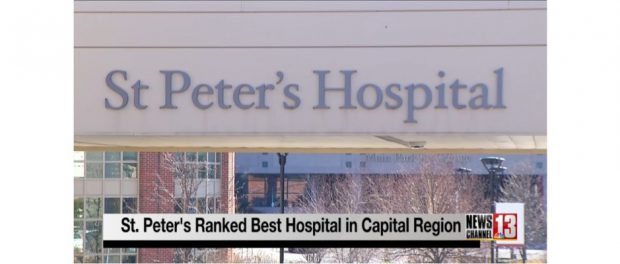 WNYT News reported on recent rankings from U.S. News & World Report that rated St. Peter's Hospital the number one hospital in the Capital Region and Sunnyview Rehabilitation Hospital the 29th best rehab hospital in the nation.
This marks the ninth year in a row that St. Peter's has been named number one in the area.
Click here to watch WNYT's report.