Spectrum News: After 25 Years, St. Peter's Chaplain Retiring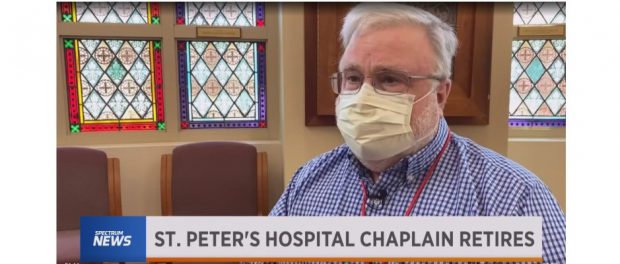 Dave Dietsche has worked at St. Peter's Hospital for 25 years. During that time, he's met with more than 120,000 patients, providing them with compassionate support during their hospital stays.
Spectrum News interviewed Dave about what it's been like serving God and the community, and what he's looking forward to now as he prepares to embark on a new chapter in life — retirement.
Click here to watch Spectrum's report.