WTEN: St. Peter's Named Best Hospital in Capital Region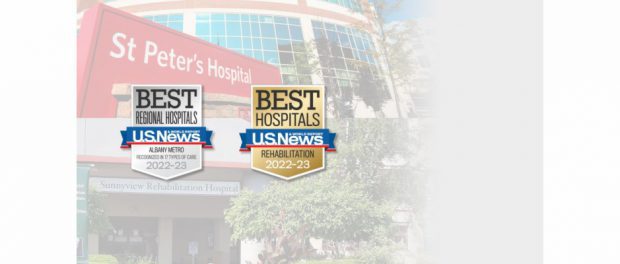 St. Peter's Hospital and Sunnyview Rehabilitation Hospital were featured in a story on WTEN about the new rankings from U.S. News & World Report that rated both hospitals as the best in the area.
St. Peter's Hospital was ranked the number one hospital in the Capital Region for the ninth year and a row while Sunnyview was ranked 29th in the nation for rehab hospitals.
From the report:
"We are tremendously proud to receive this recognition for a ninth time from U.S. News and World Report," said Michael Finegan, Executive Vice President of Hospital Operations – NY for Trinity Health. "The COVID-19 pandemic continues to strain health care systems in new ways it seems, every day. I have been humbled to see our incredible team overcome these hurdles to continue providing the outstanding highly skilled, compassionate care we have long been known for, to our patients."
Click here to read WTEN's report.