WNYT: Annual "Great American Smokeout"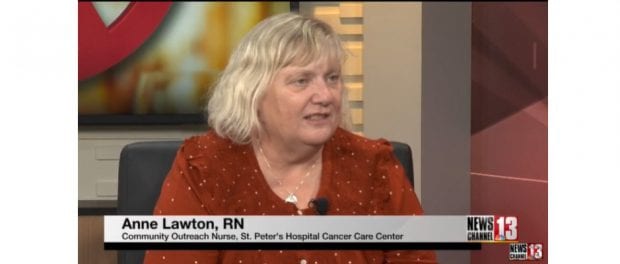 Anne Lawton, RN, community outreach nurse for St. Peter's Hospital Cancer Care Center, appeared on WNYT's Live at Noon to discuss the Great American Smokeout. The event, now in its 44th year, encourages smokers to make a plan to quit. During her appearance, Lawton talked about different options for those looking to kick the habit.
Click here to watch WNYT's interview.