WRGB Channel 6: New York State Sees Worst Week for Flu Hospitalizations in Recorded History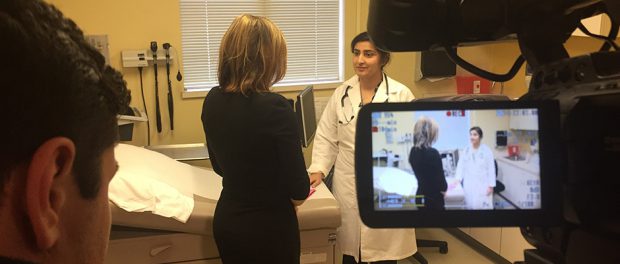 St. Peter's Health Partners physician Dr. Nazia Habib on Friday spoke to WRGB about this year's particularly virulent flu season.
Dr. Habib, of Capital District Internal Medicine, a practice of  St. Peter's Health Partners Medical Associates, said anyone feeling the onset of the flu should call their doctor right away.
From the story:
Despite reports the flu shot isn't as effective this year, state health officials are urging all New Yorkers to get the flu vaccine as soon as possible.

The state has already seen 17,362 laboratory confirmed cases of influenza since the season started six weeks ago.

In just the last week, New York state saw a 54 percent increase in confirmed cases of the flu. It was the worst single week for influenza hospitalizations since the state started tracking the numbers in 2004, with a whopping 1,606 patients admitted to hospitals.
Click here to read the full story.