Nursing Day of Inquiry a Success at St. Peter's Hospital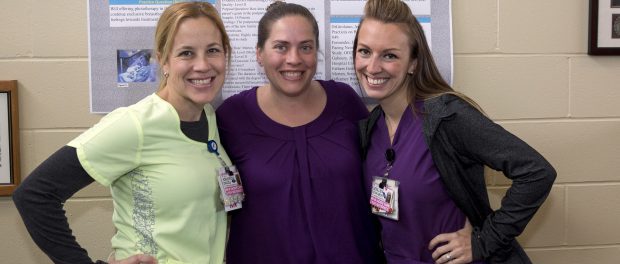 On Friday, November 17, St. Peter's Hospital hosted its annual Nursing Day of Inquiry, an educational and professional development conference for nurses to learn from their peers and industry experts.
The keynote speaker was Dawn Pedinelli, RN, BA, MBA, CCRC, CHRC, who is director of research operations for Trinity Health, parent company of St. Peter's Health Partners.
Pedinelli is responsible for the national coordination of clinical research activities at Trinity Health, a national community hospital based health care system with more than 90 hospitals in 22 states. With more than 20 years of research experience, she specialized in research administration, grant management, and program planning.
Click here to see a gallery of photos from the event.