WRGB: Doctor Weighs in on Overdose Spike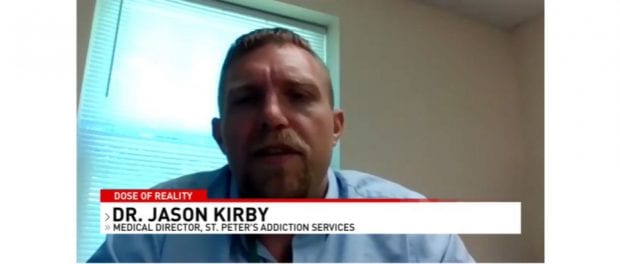 WRGB/CBS6 interviewed Jason Kirby, D.O., MBA, medical director of addiction and recovery services at St. Peter's Health Partners, for its story on a recent spate of drug overdoses in the Capital Region. Dr. Kirby stressed that help is available for those struggling with addiction.
From the story:
Despite all the hardship Dr. Kirby had one message for people and its one we've heard not only during the months of the pandemic, but in the years before: Help is available to anyone and everyone who wants it. "We're still open and we would still welcome folks who are struggling. I think that one of the biggest messages that I have to anybody who will listen to me is that its not a game over type of scenario. I know anxiety is high but there's still help out there. There's till people out there who want to help you along and make sure you do well.

If you're in need of help you can find resources on

St. Peter's website

 or call 1-877-525-2CARE (2227).