WRGB: Former NICU Mom Delivers Thanksgiving Meals to Staff at St. Peter's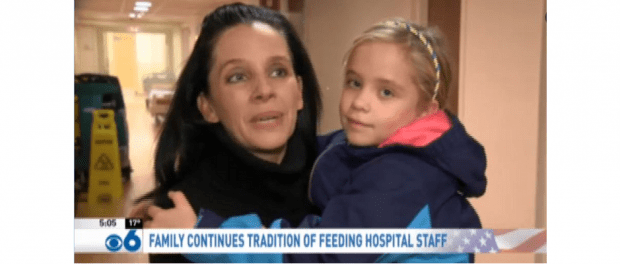 WRGB CBS6 Albany aired a story on a Thanksgiving tradition at St. Peter's Hospital.
The staff in the neonatal intensive care unit (NICU) was treated to a homemade holiday meal, courtesy of former patient, Amy Froehlich. Froehlich, who also happens to be a registered nurse at St. Peter's, gave birth prematurely seven years ago. Her twins spent several weeks in the NICU.
As a way of expressing their immense gratitude for the excellent and compassionate care they received, Amy and her husband at the time, started preparing the staff a Thanksgiving meal. They carried on that tradition this year with help from their twin girls.
Click here to watch WRGB's report.