WTEN: Family Thanks NICU Nurses Seven Years Later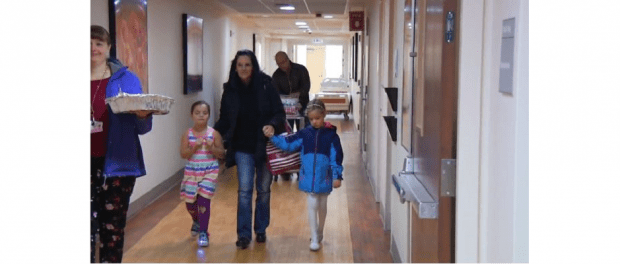 WTEN News 10 aired a story on what has become an annual Thanksgiving tradition for the St. Peter's Hospital Neonatal Intensive Care Unit (NICU).
Amy Froehlich, a registered nurse at St. Peter's Hospital, became a patient seven years ago when she delivered her twin girls prematurely.
The infants spent several weeks in the NICU. Starting that year, and every year since, Froehlich and her family have prepared a homemade Thanksgiving meal for the NICU staff as a way of thanking them for the excellent, compassionate care they received.
Click here to watch WTEN's story.