WRGB: Some Capital Region Hospitals Easing Visitor Restrictions as COVID Cases Decline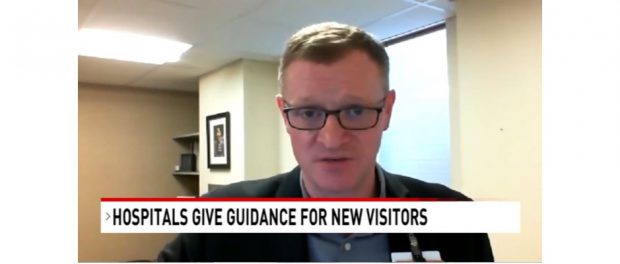 Christopher Jordan, chief nursing officer and vice president of patient care services for St. Peter's Health Partners Acute Care, was interviewed by WRGB/CBS 6 News Albany about new visitation guidelines, which take effect Monday, March 8. Jordan discussed the factors that lead to the decision to reopen limited visitation, as well as the resumption of non-urgent surgeries.
From the story:
"We know that family members are an integral part of the care team, the information that they have the support they provide, is 100 % necessary, it's absolutely critical to that patient's well-being." Christopher Jordan said. "They've been sorely missed, so we're very much looking forward to being able to have those friends and family members at the bedside again to help involve them in care."
Click here to watch WRGB's report.