WRGB: As Capital Region Drug Overdoses Spike, Advocates Point Towards Treatment for Prevention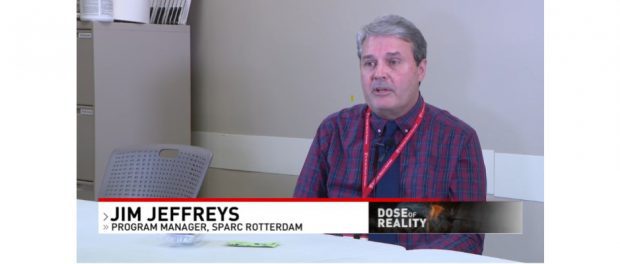 Jim Jeffreys, program manager at St. Peter's Addiction Recovery Center (SPARC) in Rotterdam, was interviewed by WRGB/CBS6 News regarding a recent spike in drug overdoses in the Capital Region.
Jeffreys discussed treatment options for people struggling with addiction.
From the story:
 For example, St. Peter's Addiction Recovery Center in Rotterdam hosts outpatient services for those experiencing addiction, where Program Manager Jim Jeffreys says they're focused on making a difference, one individual at a time.

"That's the real key, the sooner the better, of course we have some people that overdose, and they just say thank you and they go home," he says. "That's not good for them, it's not good for the police that let them go home, I've seen that happen."

St. Peter's has a walk-in detox unit, two inpatient rehab centers, six outpatient rehab clinics (like in Rotterdam) and a long-term residential program. But, they also say smaller gestures of test strips or naloxone can be a springboard to taking bigger steps forward.

"There are other ways to say it's harm reduction," Jefferys says. "We're not saying stop everything all at once, but it's not safe what you're doing."
Click here to watch WRGB's full report.