WTEN: Colorectal Cancer Screenings Save Lives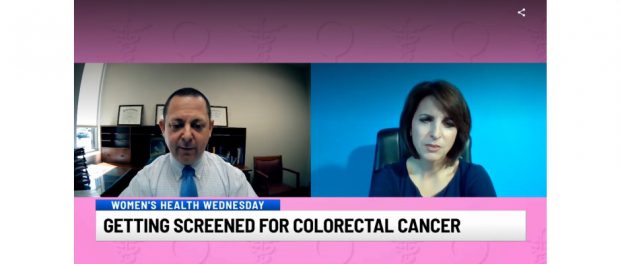 As part of its Women's Health Wednesday series, WTEN/News10 spoke to Joseph Choma, M.D., Albany Gastroenterology Consultants and Chief of Gastroenterology at St. Peter's Hospital, for its story on the importance of being screened for Colorectal Cancer.
March is Colorectal Cancer Awareness Month.
From the report:
The American Cancer Society estimates that 151,030 adults will be diagnosed with colorectal cancer in the U.S. in 2020, and that it will claim the lives of 52,580 patients. NEWS10 spoke with Doctor Joseph Choma, a gastroenterology specialist at Saint Peter's Health Partners.

He said colorectal cancer is more common than people realize. "It's the third most common cancer for men and the second most common cancer for women," Choma said. "Fortunately, when colon cancer is detected at an early stage it has a very very high cure rate."

The U.S. Preventive Services Task Force lowered the recommended age to start colorectal screenings from 50 to 45-years-old in May 2021. Dr. Choma said this is important, as people can have polyps or colorectal cancer and not even know it.
Click here to watch WTEN's full report.