Spectrum News: State of the Pandemic –Two Years Later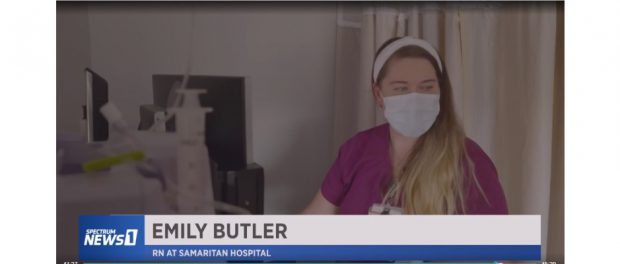 Emily Butler, RN, a registered nurse at Samaritan Hospital, was interviewed by Spectrum News for its special marking the two year anniversary of COVID-19.
Butler began her nursing career at Samaritan in January of 2020. One month after orientation, she was on the frontlines of a global pandemic.
Butler talks to Spectrum's Dan Bazile about what it was like during the initial surge of cases and what it is like now, two years later.
Click here to watch Spectrum's full report.