WTEN: Drive-by Reunion – Daycare Teachers Host Social Distance Serenade for Students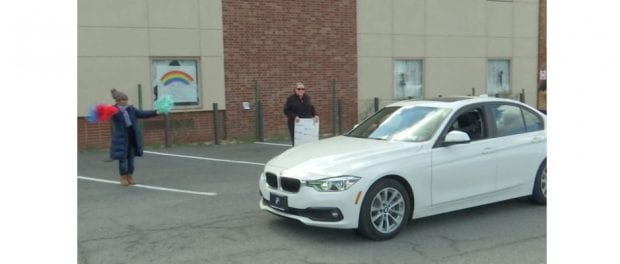 WTEN/News10 aired a story on a social distance serenade held for students of Mercy Cares for Kids. Teachers lined the parking lot to safely say hello to children who have not been attending because their parents have been working from home during the COVID-19 pandemic.
From the story:
To say hello to those students, the staff at Mercy Cares invited parents to drive-by the center for a social distance serenade for their children.

Teachers lined up, 6 feet apart starting at 9:30 a.m. in anticipation of spectators to arrive shortly after.
Click here to read WTEN's report.