WTEN: Local Hospital Testing New Coronavirus Treatment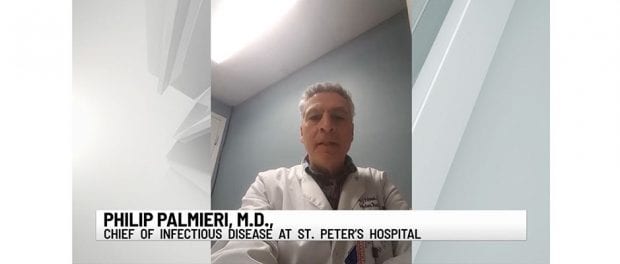 WTEN News10 interviewed Philip Palmieri, M.D., chief of infectious disease at St. Peter's Hospital, for its story on clinical trials involving the drug, remdesivir.
From the story:
St. Peter's Health Partners is working with drug maker Gilead on an expanded access trial study. In the study, they are providing the medication to nine critically ill patients. All nine have been on a ventilator and are roughly 10 to 11 days into the treatment.

"The treatment works by preventing the virus from replicating itself and infecting other cells in a person who is infected with coronavirus," Dr. Philip Palmieri, Chief of Infectious Disease at St. Peter's Hospital, said.
Click here to watch WTEN's report.