WTEN: Women's Health – National Kidney Month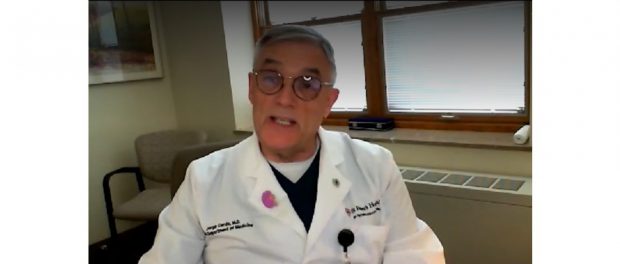 Jorge Cerda, M.D., chief of the department of medicine at St. Peter's Hospital, was interviewed by WTEN/News10 for its story National Kidney Month.
Dr. Cerda discussed warning signs of kidney disease and how to best prevent it.
From the report:
Dr. Cerda said the best thing a patient can do is simply ask for testing because they won't always have symptoms regarding kidney problems.

"The problem with the kidney is they don't hurt," Cerda said. "When you get the pain for the heart disease, or you can't breathe cause you have lung disease, you know what you need to do, but kidneys seldom express their symptoms until it is too late."
Click here to watch WTEN's report.