WTEN: Local Boxing Champ Looking to Spark Change for Women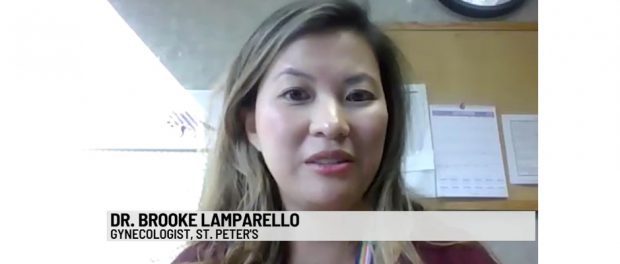 Dr. Brooke Lamparello of Samaritan OB/GYN, was interviewed by WTEN/News10 for its story on a local female boxer who was recently disqualified from a match because she was over the weight limit. The boxer blames it on her monthly period.
Dr. Lamparello explained how menstruation can cause weight fluctuation.
From the story:
The fight was set for 125 pounds, but due to her menstrual cycle, Jadah's weight rose one pound above the weight limit. "Wednesday morning she weighed in at 124.4 ounces, and one hour, maybe two hours later she was 126," said Sheeba Brown, Jadah's mother.

According to Dr. Brooke Lamparello, a gynecologist with St. Peter's in Albany, this sort of weight gain is natural for women during their menstrual cycle. "Some women can gain up to a few pounds, some women can up to three to five pounds during their menstrual cycle," said Dr. Lamparello.
Click here to watch WTEN's report.