WTEN News 10: Santa Delivers Presents to Newborns at St. Peter's Hospital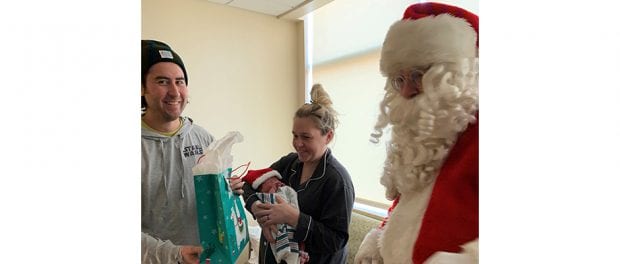 WTEN News 10 aired a story about Santa making a stop at St. Peter's Hospital on Christmas morning to deliver gifts to the newest arrivals on his "list." Newborns, their moms, and their families received a gift from Santa before he returned to the North Pole.
From the story:
Some local newborns got their very first Christmas presents from Santa. Old St. Nick himself … making one last stop at St. Peter's Hospital. Santa, of course, made sure to get his flu shot before leaving the North Pole this year.
Click here to see the story on WTEN's website.