WTEN: National Mammography Day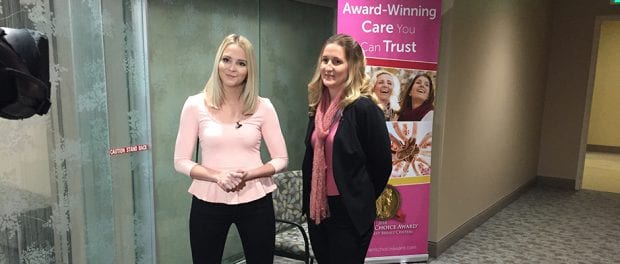 WTEN News10 interviewed several members of the St. Peter's Hospital Breast Center team on Friday, October 19, as part of a story recognizing that date as National Mammography Day.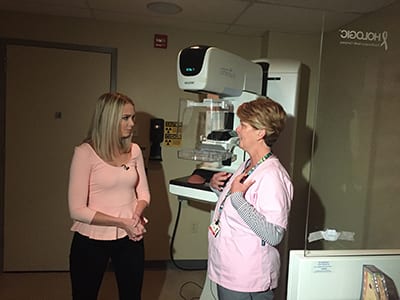 The segment began with a 5 a.m. live interview with Kat Granville, MBA, RT(R), ARDMS, supervisor of St. Peter's Hospital Breast Center and the Women's Imaging Center at St. Mary's Hospital. Kat provided an overview of SPHP's breast health and mammography programs and services, and touched on the importance of women getting an annual mammogram.
It was followed by a live interview at 6 a.m. featuring senior mammography technologist Darlene Pesnel, who demonstrated the use of a mammography machine. At 7 a.m., Carmen Walker provided a patient's perspective on the importance of mammography as she waited for her annual mammogram. Carmen is also a member of the SPHP team, as she is the supervisor of radiology for St. Peter's Hospital.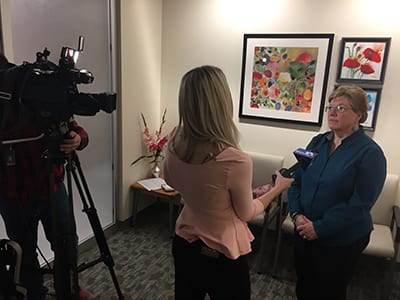 The morning wrapped up with a live 8 a.m. interview with Dr. Andrew Warheit, the medical director for breast imaging at St. Peter's Health Partners. Dr. Warheit discussed the genetic and environmental factors that can cause breast cancer, as well as the importance of monthly self-administered breast exams.
A story ran later in the day at noon, 4 p.m., 5 p.m. and 6 p.m. that included portions of the earlier interviews. From the story:
Even if you don't have any lumps or other red flag symptoms, the experts recommend most women start getting mammograms at age 40, and even earlier for those at higher risk.

"In general, if there's a family history of breast cancer – parent, grandparent, sibling, that will automatically put you into a higher risk category," Dr. Warheit said.

Doctors say the actual mammogram takes only 10 minutes or so and the folks at the Breast Center say that even if the process is a little uncomfortable, it could save a life.
Click here to watch WTEN's story.