WTEN: St. Peter's to Host Cancer Screening for Firefighters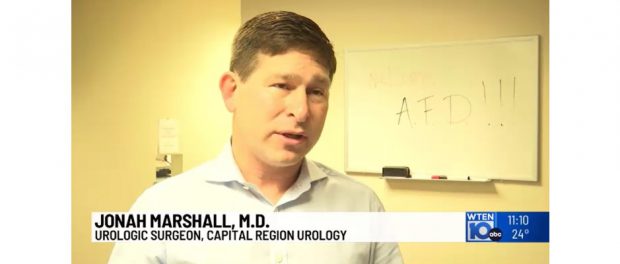 Jonah Marshall, M.D., urologic surgeon with Capital Region Urology, spoke to WTEN/News10 ABC about the health risks firefighters face while on the job.
Capital Region Urology held a free cancer screening for Albany firefighters on December 10 as part of a pilot program launched earlier this year. Through the program firefighters are screened for a range of cancers including bladder, kidney, testicular, and prostate.
Click here to read WTEN's story.