WTEN: VT woman located after photo recognized by Sleep Center staff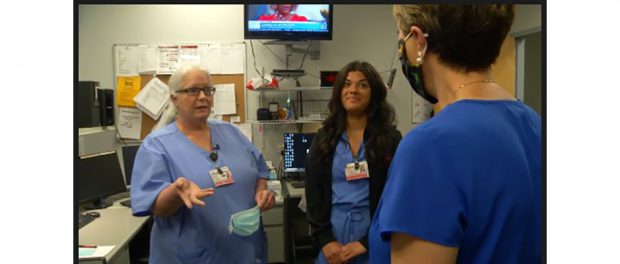 A Vermont woman who had been reported missing was reunited with her family thanks to SPHP colleagues at the Sleep Center who recognized the woman from a photo on a NEWS10 newscast.
From the story:
[Sleep Center staff] happened to notice a story about a missing woman from Vermont during [the] News10 morning newscast on their office tv. They immediately recognized Esther Berman's photo as the same woman who had rushed out of their lobby.

"And all of a sudden your broadcast of her was there. And it was her in the same outfit and we had just seen her. Thank God for channel 10," said sleep center employee Joy Purdy.

But, where did she go? Davia [Zarillo] and Joy began a foot search and with the help of another colleague they were able to locate Esther near the parking lot. "We were just like, 'Oh my, he found her!' Because it would have been such a tragic thing. And I'm like, life can't be that cruel. We gotta find her. So when we found her we were just elated" added Joy.
Click here to watch the unbelievable story that ran on WTEN.