2020 Edition of Journey Through the Body Canceled Due to Concerns Surrounding COVID-19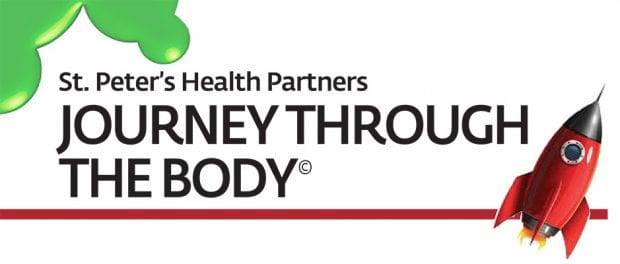 With the current level of uncertainty surrounding COVID-19 (coronavirus) in the community, St. Peter's Health Partners and WNYT NewsChannel 13 regretfully announce the cancellation of Journey Through The Body this year.
Journey Through The Body, the area's largest and most popular annual kid's health education exhibit for the past two decades, was scheduled for later this month, March 27 and 28.
Each year, Journey Through The Body requires more than 700 volunteers consisting of clinicians, community groups, and students to staff 23 exhibits. The event typically attracts more than 10,000 attendees including school tours over the course of two days at Crossgates Mall.
At St. Peter's Health Partners, we are charged to maintain good stewardship of both our community's health and our employees' health. The health and safety of our community, our staff and our volunteers are paramount. Reducing the risk of exposure to all parties involved is critical as we try to curtail the growth and spread of COVID-19 in our community.
We look forward to returning in Spring 2021 to continue this annual tradition and present Journey Through The Body to Capital Region children and their families.