A Message from Dr. Steven Hanks on the Proposed Closure of Burdett Birth Center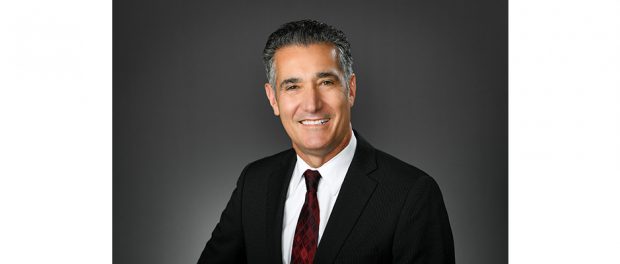 June 30, 2023
Following the announcement of the proposed closure of the maternity unit at Samaritan Hospital, there has been a lot of discussion in the community, with concerns expressed about the continuity of prenatal care, access to delivery services, and St. Peter's Health Partners' presence in Troy.
That anxiety is understandable. As the president and CEO of St. Peter's Health Partners, I want to assure you the decision to propose the closure of the Burdett Birth Center was difficult and not made lightly.
Being one of the region's largest employers, with 11,000 employees across the greater Capital Region, brings with it the responsibility to protect our entire health system's sustainability, as well as the economic and community benefit it brings to the region.
In fiscal year 2022, the losses incurred through operation of the maternity services unit at Samaritan Hospital, inclusive of providers, anesthesia and fixed costs, totaled $2.3 million. This is a service we've been operating with substantive growing losses annually as birth rates continue to decline. Our not-for-profit status requires that we serve the community, but it is imperative we maintain financial viability to ensure we can serve the entire community in the long term.
Samaritan Hospital maternity services have faced increasing challenges to consistently provide an optimal patient experience post-COVID. Nurse vacancies due to staffing shortages on the unit in 2023 have resulted in a steep increase in the need to transfer expectant mothers to other nearby hospitals for evaluation and care. This is not best practice for patient care, and it's not what expectant mothers want.
We realize that traveling to St. Peter's Hospital or other hospitals for delivery will be a challenge for some patients. We currently screen for transportation access across our system, and we are looking at ways to expand that further. Transportation assistance for patients who need it will be a key part of the plan moving forward.
But it's important to remember that the great bulk of care provided to women bearing children is delivered in the prenatal and postnatal setting. We want to assure the community that prenatal and postnatal care will continue without interruption in Troy and Rensselaer County. Our patients do not need to find new providers or practices; we remain committed to continuing those services.
Recent conversations with local community members and political leaders have also led to our decision to voluntarily engage an independent entity to perform an impact assessment for this proposed closure. In the coming weeks, we will be working with the state Department of Health on the process of hiring a firm to conduct the assessment, and identifying necessary participants. As this has never been done previously in New York state, we will be working closely with the department and the community to assure transparency and engagement.
Finally, it is worth noting that our affiliation with Trinity Health is instrumental in navigating the complexities of the modern health care landscape. Our local boards and leadership have a substantial voice, and decisions such as the proposal to close the maternity unit at Samaritan Hospital are locally made, by people who understand this community. While strategic planning involves input from our corporate parent organization, it is in collaboration with and informed by local leaders.
Furthermore, our affiliation with Trinity Health offers us access to shared services, technologies and infrastructure that would otherwise be burdensomely expensive for a standalone institution. They provide access to a scale of resources, purchasing power, reduced insurance and supply costs, and expertise that directly and indirectly benefits the local community. In short, our partnership with Trinity Health has strengthened our ability to innovate, streamline operations and reduce costs.
As health care continues to evolve in this post-pandemic world, I extend an open invitation for an ongoing dialogue with all stakeholders to collaboratively address concerns. We want to honor our responsibility to serve our community, while safeguarding the future of St. Peter's Health Partners.
Dr. Steven Hanks is president and CEO of Trinity Health New York: St. Joseph's Health and St. Peter's Health Partners.