Albany Associates in Cardiology Receives Accreditation in Three Screening Modalities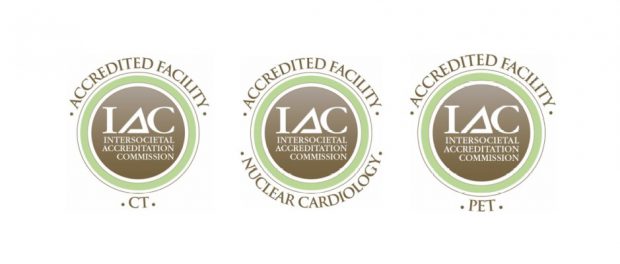 Albany Associates in Cardiology (AAC), a practice of St. Peter's Health Partners Medical Associates, was recently granted three-year terms of accreditation in nuclear cardiology, Positron Emission Tomography (PET), and Computed Tomography (CT) in the areas of Coronary Calcium Scoring and Coronary Computed Tomography Angiography (CTA) by The Intersocietal Accreditation Commission (IAC).
These IAC accreditations have been awarded in nuclear cardiology to AAC's Albany office located at 2 Palisades Drive; and in PET and CT to AAC's Cardiac Imaging Center in the Clifton Park office located at 1735 Route 9.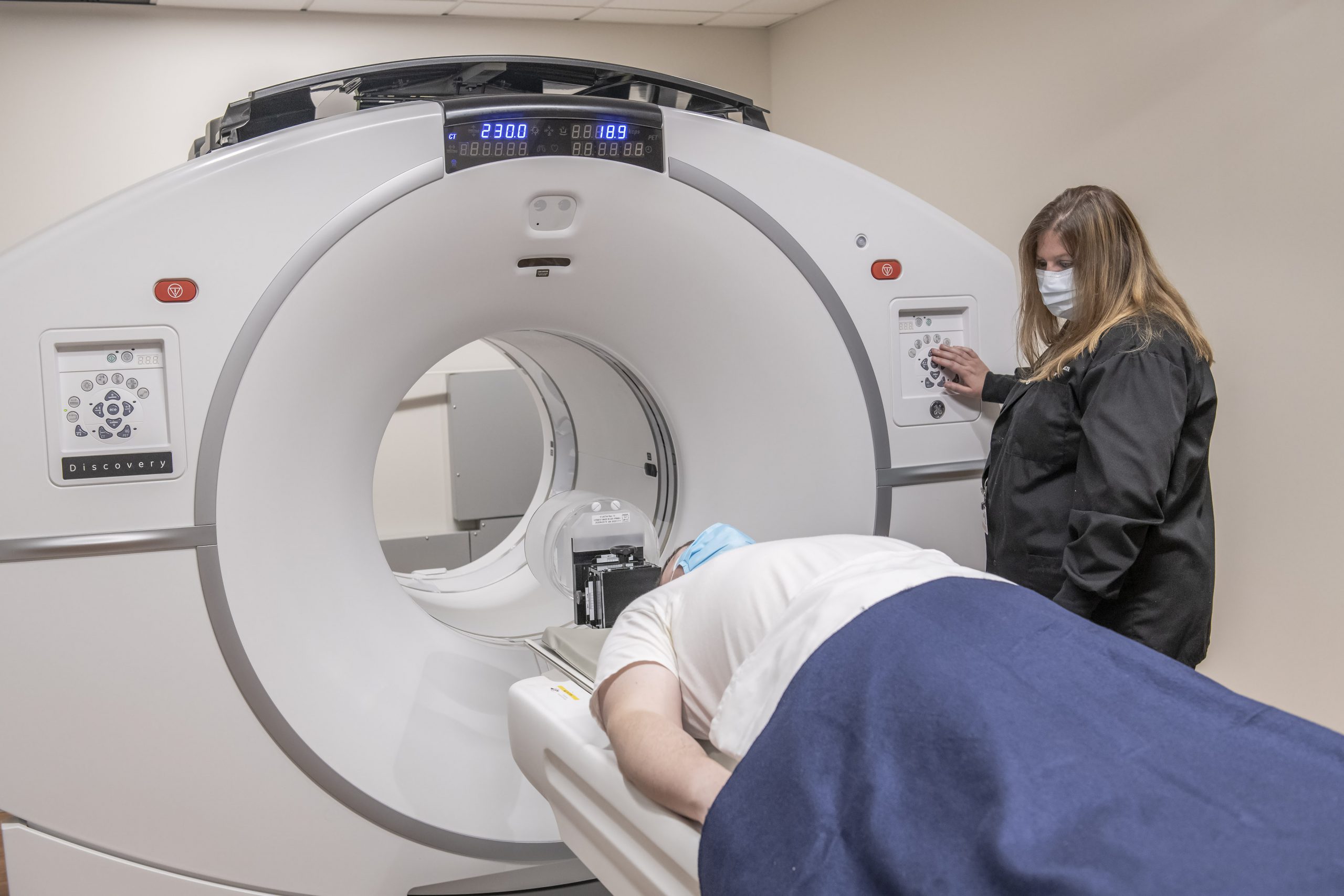 Nuclear Medicine
Early detection of life-threatening heart disorders, stroke, and other diseases is possible using nuclear cardiology procedures. Nuclear cardiology involves the use of radioactive substances and advanced medical imaging modalities to evaluate, diagnose, and treat heart conditions. Cardiovascular diseases (disorders of the heart and blood vessels) are the leading cause of death in the United States. On average, one American dies every 39 seconds from cardiovascular disease.
PET
Cardiac PET procedures are useful in checking blood flow to the heart and identifying heart disease and damage due to a heart attack. A small amount of radioactive tracer injected into a vein is detected by a special camera and creates computer images of the heart. (In other specialty areas, PET scans are useful in diagnosing and staging various cancers and early detection of brain disorders including Alzheimer's and Parkinson's disease.)
CT
Approximately one in 10 Americans undergo a CT scan each year to detect abnormalities, injuries, or disease. It is a highly regarded diagnostic imaging tool due to its ability to detect minute differences in tissue as well as its multiplanar imaging capabilities. CT is used to diagnose conditions of the neck, chest, abdomen, pelvis, extremities, cardiac and vascular system, and sinus and temporal bones.
"These state-of-the art diagnostic and treatment tools help set us apart from other programs," said Kellie Valenti, president of St. Peter's Health Partners Medical Associates. "Our consistent reaccreditations in these areas are evidence of our high standards in place for patient and personnel safety, as well as better quality outcomes. These technologies, combined with the expertise of our physicians and technicians, can be truly life-saving."
Many factors contribute to an accurate diagnosis based on nuclear cardiology and PET—the training and experience of the technologists performing the procedure, the type of equipment used, and quality assurance measures taken by each facility.
Obtaining accreditation from the IAC means that AAC has undergone an intensive application and review process and found to be compliant with the published IAC standards, thereby demonstrating a commitment to quality patient care in nuclear medicine, PET, and CT. AAC also has an accreditation in echocardiography.
About Albany Associates in Cardiology
With more than two dozen physicians and advanced practitioners treating patients at locations in Albany, Clifton Park, Troy, and Glens Falls, Albany Associates in Cardiology offers a vast range of services, including cardiology, echocardiography, vascular ultrasound, vascular clinics, nuclear cardiology and interventional cardiology at St. Peter's Hospital and Samaritan Hospital.
Instrumental in establishing an interventional program at St. Peter's Hospital, Albany Associates in Cardiology also provides medical directorship of St. Peter's Hospital Cardiac Rehabilitation and Wellness Program.
All Albany Associates in Cardiology physicians are board-certified in cardiology.
AAC's newest location in the St. Peter's Medical Arts building, 1735 Route 9 in Clifton Park, offers comprehensive cardiology services with a Cardiac Walk-in Clinic for heart patients and an advanced imaging suite to detect complex heart conditions. Also available is a Vascular Walk-in Clinic; dedicated vein suite with vascular ultrasound and procedure rooms; stress tests and echocardiograms to assess blood flow through the heart; and primary care with same-day appointments.