ALS Memorial Golf Tournament Raises $125,000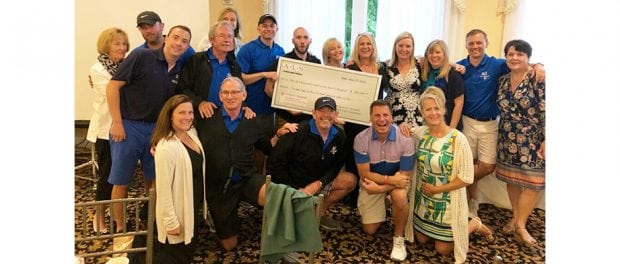 The 2018 John C. Daly and James W. Michaels ALS Memorial Open Golf Tournament raised $125,000 to benefit St. Peter's Hospital ALS Regional Center. The event, which celebrated its 28th year, took place on June 27 at Van Patten Golf Club & Vista Restaurant in Clifton Park.
"As we mark our 28th year of this event, I still look around with amazement and gratitude at the outpouring of love and support we continue to receive, year after year,"  said Karen Spinelli, RN, BSN, operations manager of the ALS Regional Center. "The teamwork and positive energy that permeates this event truly makes a difference in the lives of those with ALS. Thank you to everyone for your support, which allows us to do this important work until the answers for ALS are found."
Since 1988, St. Peter's Hospital ALS Regional Center has been providing people with Amyotrophic Lateral Sclerosis (ALS), sometimes referred to as Lou Gehrig's disease, and their families with a comprehensive, specialized blend of services and resources. The center provides both a medical and an emotional system of support to help maintain quality of life, advocacy and hope throughout the course of the disease.
Thank you to everyone who donated to and supported the event!