IHANY Welcomes Six Provider Members to Board of Directors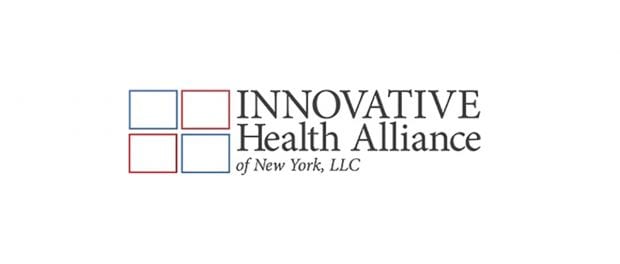 The Innovative Healthcare Alliance of New York (IHANY) is pleased to announce the appointments of six provider members to its Board of Directors.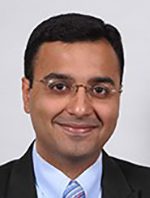 Dr. Avinash Bachwani currently serves as Vice President/Chief Medical Information Officer and Chief Physician Executive at Ellis Medicine. Dr. Bachwani received his MBBS (bachelor of medicine, bachelor of surgery) degree from Rural Medical College in Loni, India, and the University of Pune, India. He completed his residency at Ellis' Family Medicine Residency Program in 2005 (formerly St. Clare's Hospital) and is board certified in Clinical Informatics. Dr. Bachwani earned his Ph.D. in Information Science from the College of Engineering and Applied Sciences at the University at Albany with a primary specialization in Health Informatics and secondary specialization in Decision and Policy Sciences.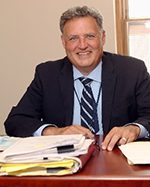 Dr. Michael Burke currently serves as Chief Medical Officer for Continuing Care at St. Peter's Health Partners. Dr. Burke earned his undergraduate degree in biology from LeMoyne College in Syracuse, his medical degree from SUNY Health Science Center at Stony Brook, and his MBA at University of Massachusetts, Boston. He completed his internal medicine residency at the Mary Imogene Bassett Hospital in Cooperstown, NY, and his geriatric fellowship from the Harvard Division on Aging at the Beth Israel Deaconess Medical Center in Boston. Dr. Burke is board certified in geriatric medicine, hospice, and palliative medicine. He is also a member of the American Geriatric Society, American Medical Directors Association, and the American Academy of Hospice and Palliative Medicine.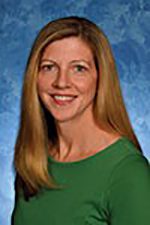 Dr. Colleen Dibble is board certified in internal medicine and currently practices at Ellis Primary Care – Mohawk Harbor in Schenectady. Dr. Dibble received her undergraduate degree from Duke University in Durham, NC, and her medical degree from Jefferson Medical College, Philadelphia, PA. She completed her internal medicine residency at The Hospital of the University of Pennsylvania and was a fellow in medical education at the Shapiro Institute for Education and Research at Harvard University, Cambridge, MA.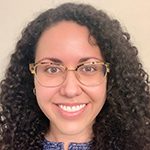 Dr. Christine Espinosa currently serves as Chief Medical Officer and family medicine physician for Hometown Health Centers in Schenectady, a Federally Qualified Health Center. Dr. Espinosa received her undergraduate degree in biomedical science from The Sophie Davis School of Biomedical Education in New York, NY, and her medical degree from Albany Medical College in Albany. She is board certified in family medicine and a member of the American Academy of Family Physicians.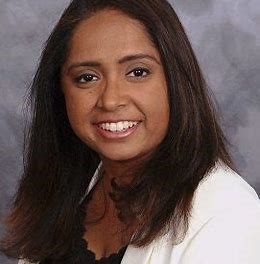 Dr. Vishwala Kasbekar is currently an internal medicine and pediatrics physician at Capital Region Family Health Care in Rensselaer, a member of St. Peter's Health Partners Medical Associates.  She also serves as chair of the IHANY Membership and Network Development Committee. Dr. Kasbekar received her undergraduate degree in neuroscience at the University of Rochester, and her master's degree in public health at George Washington University, Washington D.C. Dr. Kasbekar worked in public health for a short time prior to attending St. George's University in Grenada, West Indies for medical school.  She completed her med-ped residency at Newark Beth Israel Medical Center in NJ.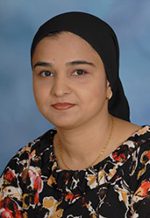 Dr. Wafia Sarwer is currently a provider at St. Mary's Johnstown Health Center and serves as department chair of ambulatory care for St. Mary's Healthcare. Dr. Sarwer will also serve as the chair of the IHANY Clinical Integration & Quality Committee. Dr. Sarwer earned her undergraduate degree from the University at Albany and her medical degree from Ziauddin Medical University in Karachi, Pakistan. She completed her residency at The Western Pennsylvania Hospital-Forbes Regional Campus in Monroeville, PA. Dr. Sarwer is board certified in family medicine and a member of the American Academy of Family Physicians.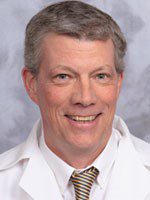 The IHANY Board of Directors is also pleased to recognize the appointments of Drs. Keith Rebehn and William Kowal as treasurer and secretary, respectively. Both providers have served as members of the IHANY Board for the past several years and assumed these new leadership positions effective January 2020.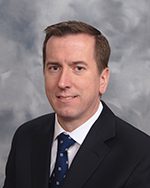 About IHANY
The Innovative Health Alliance of New York, LLC (IHANY), is the Capital Region's first Clinically Integrated Network (CIN). This physician-led endeavor is designed to control health care costs and ensure patient care quality by enabling physicians, health systems, such as Ellis Medicine, St. Peter's Health Partners, St. Mary's Healthcare, Amsterdam, and other health care providers, like Hometown Health, to work together in joint contracting and share incentive-based payments. IHANY is also an approved Accountable Care Organization (ACO) for the Medicare Shared Savings Program and a New York State All Payer ACO. Learn more at www.ihany.org.