Mercy Cares For Kids to Feature in NYS Training Videos for Exceptional Child Care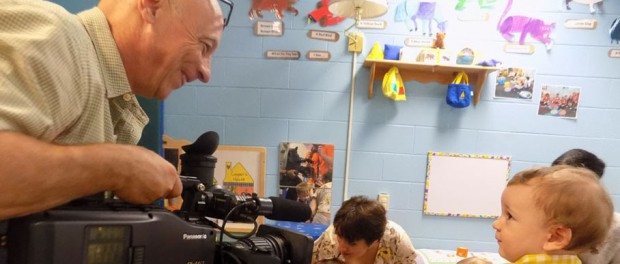 Mercy Cares For Kids (MCFK), an early childhood program located on the St. Peter's Hospital campus, recently hosted a film crew for the second time in under a month. Both visits were from state agencies gathering footage for public health projects, highlighting the center as an exceptional model for early childhood education.
The most recent visit was from the Early Childhood Education and Training Program (ECETP), which conducts training for child care providers under an agreement with the New York State Office of Children and Family Services (NYSOCFS). The ECETP works to provide free training to all child care providers in New York state.
MCFK was the backdrop for footage to be integrated into a series of videos and upcoming trainings designed to help families in their efforts to choose quality child care.
MCFK was previously featured in a webinar hosted by The School of Public Health, a partnership between the New York State Department of Health (NYSDOH) and the University at Albany. Click HERE for details.