Michael Finegan Named President of Acute Care for St. Peter's Health Partners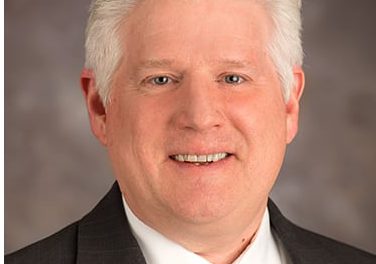 Experienced health care administrator Michael S. Finegan has been named president of Acute Care for St. Peter's Health Partners (SPHP). The appointment is effective July 1, 2018.
The new position combines the positions of President, Acute Care Albany, and President, Acute Care Troy, into a single position. Previously senior vice president of performance excellence for Trinity Health, the parent corporation of SPHP, Finegan brings 30 years of health care experience to his new role.
As president of acute care for SPHP, Finegan will be responsible for the leadership, operations and integration of care at SPHP's acute care facilities, which includes Albany Memorial and St. Peter's hospitals in Albany, and Samaritan Hospital and St. Mary's hospitals in Troy. He will oversee the senior executives responsible for day-to-day operations of each facility, coordinating with other SPHP facilities to achieve an integrated, efficient health care system for the Capital Region.
"Over his long and distinguished career, Mike has fostered environments that promote and enhance excellence in the patient care experience," said James K. Reed, M.D., president and chief executive officer of SPHP. "His commitment to the mission of healthcare and his understanding of the complexities of the modern healthcare environment uniquely positions him to seamlessly step into this important role.
"In addition to Mike's talent and expertise, he spent more than a decade living, working and attending graduate school in the Albany area prior to joining Trinity Health. Two of his children were born at St. Peter's Hospital. I am excited that we could entice him back to the community that we are so proud to serve!"
The Executive Committee of St. Peter's Health Partners Board of Directors unanimously approved Finegan's appointment at their meeting on June 27. He will spend the first few weeks transitioning his duties, with plans to be onsite in Albany starting Monday, July 16.
Finegan joined Trinity Health in 2012 after a distinguished 24-year career with the Veterans Health Administration (VHA). He served in increasingly complex health system leadership positions as a regional Chief Financial and Operations Officer; CEO at small and academic tertiary medical centers; and as a regional CEO of an eight-hospital integrated system.
Twelve of those years were spent in Albany, based out of Albany Stratton VA Medical Center. He also served as co-chair of the VA National Healthcare Delivery Committee, providing oversight of clinical performance of the Veterans Health Administration, and – from 2009 to 2012 – he served as field sponsor of the VA secretary's efforts to eliminate veterans' homelessness.
"It is great to be coming home to the Capital Region where I started both my family and my healthcare career," said Finegan. "I'm looking forward to helping SPHP continue its long history of clinical excellence and mission focus, but I am most looking forward to working alongside the system's exceptionally dedicated and caring colleagues."
Finegan holds a bachelor's degree in Political Science from Allegheny College in Meadville, Pa., and a master's degree in Public Administration from the Rockefeller College of Public Affairs and Policy, State University of New York at Albany.
Finegan and his wife, Stacey, will be relocating to Albany. They have four children.
The Capital Region's largest private-sector employer, SPHP employs more than 12,500 individuals, with more than 170 locations across seven counties. The system has an annual budget of nearly $1.3 billion.
SPHP is the region's largest and most comprehensive not-for-profit network of high- quality, advanced medical care, primary care, rehabilitation and senior services. These state-of-the-art services and programs are provided through Albany Memorial Hospital and St. Peter's Hospital in Albany; Samaritan Hospital and St. Mary's in Troy; Sunnyview Rehabilitation Hospital in Schenectady; as well as The Eddy system of continuing care and The Community Hospice.
St. Peter's Health Partners also includes St. Peter's Health Partners Medical Associates — a non-profit, physician-governed, multi-specialty group with more than 350 physicians and advanced practitioners in more than 70 locations. SPHP Medical Associates is one of the region's largest multispecialty physician group practices.
St. Peter's Health Partners is a member of Trinity Health, a national Catholic health system with an enduring legacy and a steadfast mission to be a transforming and healing presence within the communities we serve.
For more information, please visit www.sphp.com.